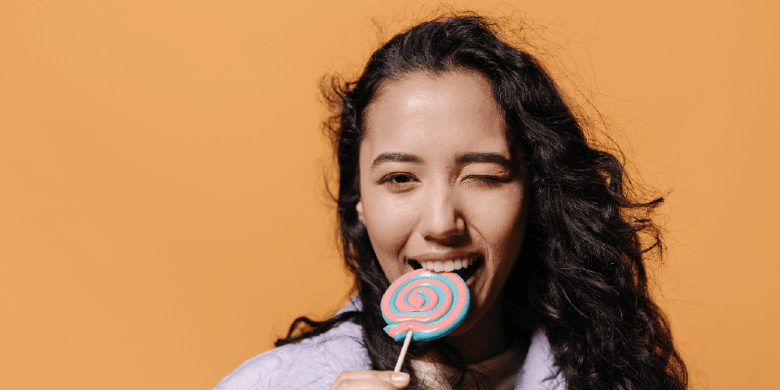 17 December, 2021
Top 3 Promotional Confectionery Products
What have been the bestselling promotional confectionery so far this year? We've gone back through our sales, and it's no surprise to see the top 3 areas that are consistently the best sellers every year. So, in no particular order, here they are.
Jelly Beans: These are one for the ages. Every year, jelly beans have been one of the best-selling confectionery items, and it's easy to see why. They are bright and colourful and taste great. They have the flexibility to be packed in specific colours so that you can match them to your corporate colours. Then there is the packaging. There are so many different choices. You've got small cello bags that are perfect for throwing out at trade shows where you need to give them out in large bulk numbers. Then you have a range of different tin, plastic and glass shaped canisters. You have novelty styles such as syringes or test tubes, and the list just keeps going on. The other big advantage to jelly beans is they are highly unlikely to break apart in transport. They are small and compact and the outer "crust" is quite robust, so it means they should arrive to your clients intact.


Mints: The humble mint has also proven to be incredibly popular. Due to their small size, the packaging options are quite bewildering. You can get them as individually wrapped mints, dispensers, mint rolls, small tins, cello bags, bespoke printed bags in numerous sizes, flip top container, syringes, test tubes, baby bottles, acrylic shapes, noodle boxes, tubs, glass jars, specialty shapes and the list keeps going. You can get your standard breath freshener mints, or you can go more exotic and get things like peppermints, mentos, buttermints and cinnamon. Just like the jelly beans, a big attraction about promotional mints is their robustness. They are compact and strong confectionery, so they travel well. They also have a long expiry date. As long as you keep them in a reasonably cool and dark place you can easily store them for a year. Their price point is very affordable hand out things like individually wrapped mints in the thousands. Unlike sugary lollies, mints are also popular because they aren't related to sugar.


Lollipops: When it comes to bright, colourful confectionery, you can't beat a lollipop. They are cheap, sweet and cheerful. Both adults and kids enjoy them. The outer wrapper gives you a big print area to advertise your brand and the best part is lollipops last a long time. Rather than a piece of candy that is gone in 5 seconds, a lollipop takes much longer to finish. You can get plain, straight colours or psychedelic patterns in eye-catching swirls. Also, it's not just available in sugar, you can also get chocolate lollipops which are delicious, and you can also get them in custom shapes. Obviously, the chocolate ones are good to keep for a long time, but flat style lollipops last a long time and travel well. If you ever want to attract people to a store opening, offer them lollipops. Or if you have a stall at a trade show and are wondering how to drive more traffic to your booth, just announce people will get a free lollipop and watch them come over in droves.


The above might be the most popular, but there are plenty of other options regarding confectionery that are also popular. If you are unsure what would work best for you, give us a call or email, and we'd be happy to offer suggestions.
The Confectionery Only Team