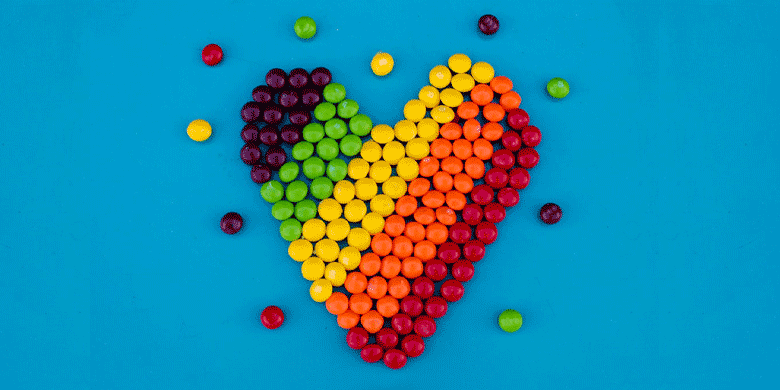 20 June, 2022
Promotional Confectionery Products People Will Remember
There are two parts to making a successful marketing campaign with promotional confectionery. One is that the confectionery tastes great so people will love eating it and the second is to make it memorable. On the taste side, you really can't go wrong with any type of confectionery – everyone has a sweet tooth, whether they want to admit it or not. The other thought is important. If you can give someone something unique, they will remember this long after the confectionery has been eaten. We thought we'd list some of the more memorable types of confectionery you can hand out.
1. Biz Card Treats
These are nifty little items. You've got over 10 different confectionery items to choose from including jelly beans, mints, chewy fruits and chocolates to name a few, that you can put inside and then your business card is slid over the top. It's a great way to get an introduction to someone and ensure they take your business card. The novelty factor alone will have the client thinking they should do business with you.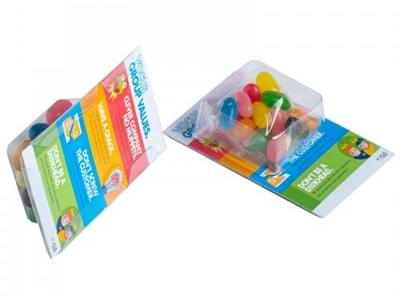 2. Pull Cans
The great thing about these is you can have a label printed all the way around the container in full colour, which allows for plenty of imagination in regards to the graphics. They also stimulate people's interest as to what is inside. It's not like a regular container where you lift off the lid and they can see inside. The pull cans add another layer of mystery. As to the yum factor, they can be filled with tasty treats such as snakes, chewy fruits, boiled lollies and the classic favourite of jelly beans to name a few. It's another great way to get an introduction to a client or they could also be freebies at a trade show to entice clients to your booth.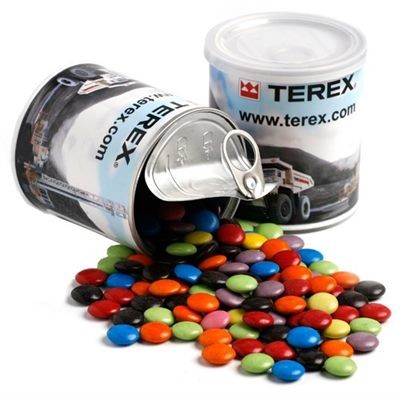 3. Syringes
Don't worry – these do not have needles attached, but instead, have yummy confectionery inside. These are a classic in regards to something that is memorable. Who is going to forget being given a syringe filled with confectionery? Needless to say, these are ideal for any company in the pharmaceutical industry including hospitals, doctors, dentists, care homes, life insurance companies and more. The plunger easily comes off so people can access the lollies or candy inside.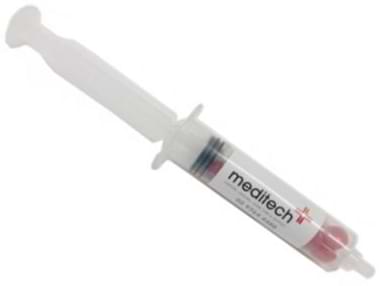 The above is just a few of the more unique confectionery packaging ideas you can use for your next promotion, but if you want something more unique, then please contact us. We have plenty of other standard packaging or we can do something bespoke, just for you. Please contact us by email or phone and we'd be happy to help.
The Confectionery Only Team