Mouth Watering Chocolate Your Clients Deserve To Own
Do you know what everyone loves? Chocolate. Do you know what brings everyone together? Chocolate. Do you know what's mouth watering and delicious? Chocolate. So if you own a business or want to start a new business and are looking for a product that will stand you out from the rest, then I suggest you to get a hold of our 'promotional chocolate balls'.
Promotional chocolate balls are a great way to get into your clients hearts. Your customers will love receiving these mouth watering chocolate balls as they are delicious and irresistible. Our chocolate balls also help showcase your company name and logo. They can be customised to fit your corporate identity on the front cover of the package for maximum exposure. When handing out promotional chocolate balls to your consumers, it will not only touch their hearts, but also advertise your brand to potential customers. Hurry and order our delicious promotional chocolate balls today!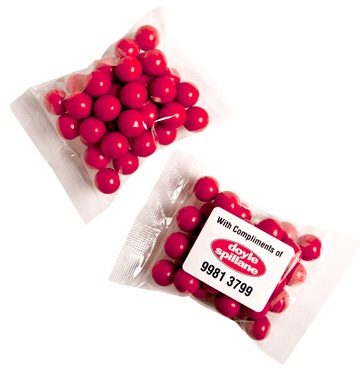 17 June, 2015
The Confectionery Only Team