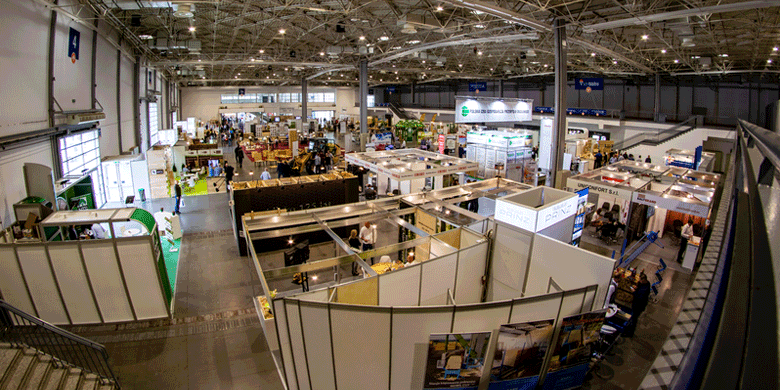 2 May, 2022
Great Promotional Lolly Ideas For Tradeshow Events
It's that time of year again when it swings into the trade show season and you are looking for something different to attract people to your booth. Have you ever thought of doing promotional branded lollies.
Everyone has a sweet tooth, so why not use that to your advantage and have some yummy confectionery ready to give away. You could even do a teasing email blast promising a "sweet" deal to anyone who comes by your booth. Below are some of the more popular branded lolly ideas we've seen being used at trade shows.
1. Count The Candy: This is a great one to garner contacts and business cards. Get a large jar at the front of your booth and fill it with jelly beans. They run a competition for people to guess how many jelly beans are in the jar. You can have a little notepad pre-printed, requesting people's names, company names and an email address or contact number. They can write their guess on a piece of paper. This gives you an instant contact list and even if they didn't stop for long at your booth, you are still able to get their details for a follow-up visit. It's also a good way to then advertise on your social media pages who won and get people more engaged.
2. Cello Bags: These are affordable giveaway item and gives people more than one little chew. Small cello bags of popular products such as jelly beans can have printed stickers on the outside with your company details. Besides enticing people to you both with them, you may want to consider sponsoring the show bag and having them added. You could put something enticing on the sticker in regards to advertising your company and a reason why they should come by your booth.
3. Conversation Hearts: These have been a favourite for years and the main reason for this is you can customise the hearts with your own sayings. This is a fun way to really engage with people. You can put different sayings about your product or service onto them. One fun thing we have done for a few clients is to have one of the hearts have a special print on it that says they are a winner. To collect their prize, they need to come to the booth and present their heart. The company posted these out before the event, getting an address list of attendees. The header card promoted the fact there was a "winning" heart inside and to come to the booth to collect it. One company then had metal drink bottles as a giveaway, another had a wireless phone charger. Both saw huge increases in visits to their booths.
4. Individually Wrapped Mentos: These are great because you can just have a big jar of them at your front table for people to help themselves. You can get them each individually wrapped and printed. Maybe as they leave your booth with a samples pack or brochure, just throw 3 or 4 into their bag. It will give them a reminder after the show of your company.
5. Chocolates: Who can resist a little sneak nibble of chocolate? These are great crowd-drawing items and there are so many options. You can get individual pieces wrapped, you can get a custom shape done to your product or perhaps your logo, and there are chocolate bars with custom wrapping or fun chocolate coins or even poker chips.
Whatever you pick, promotional lollies but be a good way to draw a crowd. Whether you send them out beforehand with the promise of a free gift, entice people to solve a riddle or give them as a reminder for after the show, there are plenty of ways you can utilise them to your benefit.
If you would like to try using custom confectionery for your next trade show but are wanting ideas on how best to utilise them, give us a call or send us an email. We have lots of proven strategies that work and would be more than happy to share them with you.
The Confectionery Only Team