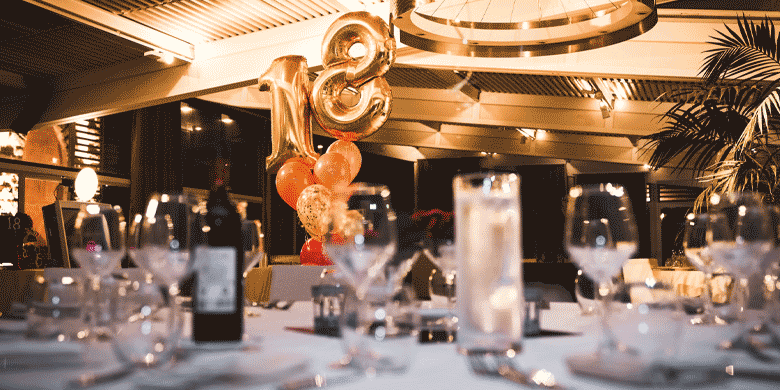 13 July, 2022
Common Events to Buy Customised Sweets
Everyone loves sweets! The mouthwatering smell of candy and the sweet taste that lingers in your mouth are almost too good to be true. Candy has been around since ancient times and has come a long way in terms of production and manufacturing methods, but they have mostly stayed the same as they were before.
They are simple yet addictive – and don't even get us started on their unique packaging. Whether you want to attend or host an event or make your own candy factory party, you can buy customised sweets. Here are some events you should definitely visit with branded sweets.
Business Parties
If you own a business or your job involves attending conferences, there are plenty of opportunities for hosting parties. By purchasing customised party flavours online from a quality provider, you can give your guests something valuable and memorable that won't take up room in their bags. Customised candy is popular for business events.
Some businesses have entire departments that focus on party-favour purchases. If you aren't responsible for handling these sorts of orders, it's worth knowing what sorts of opportunities exist.
Birthday Parties
Events are an inevitable part of our life and, in most cases, you'll probably want to throw a birthday party. The problem is that you're going to need something for people to eat or drink if you want them to show up in anything bigger than small groups. If you have celebrations in your office out of town, offering free lunch is a great way of getting your colleagues and friends more involved. Also, if things go well at your party, chances are they'll be much more motivated when they return home.
Nothing will make your birthday party more memorable than branded sweets. Don't underestimate how important happy attendees are. Whether it's colleagues or friends who attend your event (or both), branded sweets will make sure everyone feels comfortable.
Weddings
Every wedding has a candy table with tiny glass vases on top filled with mints, right? It's up to you whether you want them, but remember that they can be expensive. Candy mint vases can cost $20 per dozen or more. Don't bother buying them in retail; you need to order bulk with nice packaging.
If you want a cute party flavour for your guests at your wedding, consider giving them candy-related instead. These bulk flavours would be much less expensive than low quantities.
Festivals
Sweet treats are always a crowd-pleaser at any event. If you want your dessert to stand out, it's helpful to know what kind of desserts will go over well with your guests. For example, some festivals attract more children and families than others; if that's true for yours, stick with low-mess options like cupcakes or pre-packaged cookie dough. Or ask around and find out what kinds of foods people normally bring or serve at your festival; that way, you can make something similar (but a little different) for an interesting twist on tradition. And don't forget about specially customised sweets.
The Confectionery Only Team