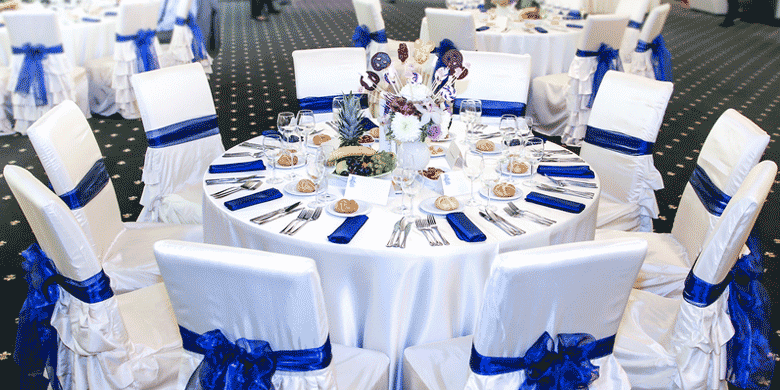 5 August, 2022
A Guide to Customised Confectionery for Your Next Event
There are so many ways you can add uniqueness to your next event by adding customised confectionery to the mix. The possibilities are endless, and the best part about personalised treats is that you can make them fit any theme you might have going on at your event and any kind of treat that you're hoping to include.
Need an excuse to throw another party? Here are some delicious ways to customise your confectionery for your next event.
When You Decide on Candy
Candy favours make a great accessory to any event. They're popular at wedding receptions, baby showers, and birthday parties but also an excellent option for hosting an event yourself. Candy can be customised in different ways: theme colours, logos, or even just plain fun options. The sky is truly the limit when it comes to candy customizations. For your next big party, consider ordering candy that can complement your other decorations and make it an extra special occasion.
Part of choosing candy as favours involves deciding what kinds you want to buy. Do you want gummies? Or do you prefer something like hard candies? These both come in all sorts of shapes and sizes. Then there are lollipops which come in various flavours, including watermelon, cherry cola, bubble gum, strawberry milk – it goes on. And don't forget about chocolate, either.
When You Decide on Lollipops
Lollipops are one of the most popular candy products because people of all ages love them. Whether you're trying to sell these for your business or want a personalised treat, making customised lollipops is an excellent idea. This can be as simple as putting your business name on them and handing them out at community events. However, there are also many ways you can turn these into a unique treat that will put your company in front of new potential customers.
When You Decide on Chocolate Bars
When it comes to choosing chocolates, you have a lot of options. If you're hosting an event, chances are it has some type of theme—in which case, you can select chocolate bars in colours and designs that match your decorating scheme.
Consider various colours when choosing your chocolates if there isn't any specific colour scheme or theme. For example, choose green-and-white striped candies if your event will be held at a park. No matter what your guests wear (or don't wear), they will look good and feel good about indulging in their favourite treats.
It's almost your business event or birthday party, so it's time to start thinking about spooky treats. Whether you are hosting a party or planning a costume, food and treats make a good party fun. Although you can buy edible decorations at your local grocery store, sometimes customised confectioneries for your event are better. These are available in different designs and colours, which allows you to choose customisation based on your party theme. Moreover, you can buy in bulk and save on the cost of your party.
The Confectionery Only Team